VP Globe 1969 / 2009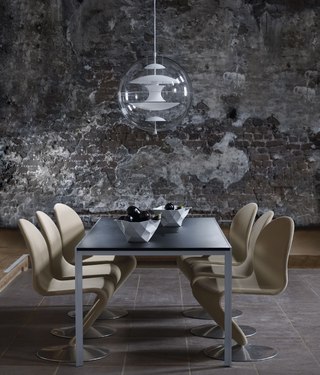 Each piece carries an individual number stamped into the stem of the lamp.
Each piece is accompanied by a certificate of authenticity with the corresponding number. This is to avoid parallel importing as well as to enhance the edition quality of the product towards the end client.

Current / Bulb:
Ø40 cm / 15.75": 220V E14/E12 max. 40 Watt
Ø50 cm / 19.69": 220V E27/E26 max. 75 Watt
To obtain the most beautiful light please use a clear bulb.